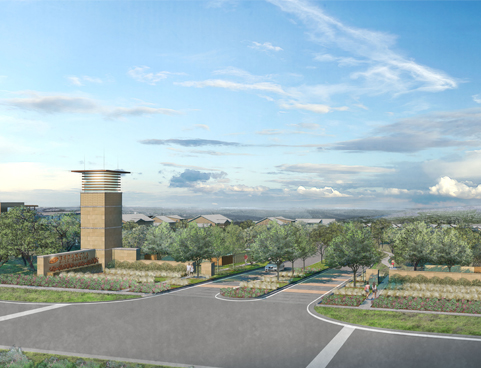 Shopping, dining, entertainment. It's all in the mix.
With a projected 277,000 square feet of retail and dining space available, Estancia is set to become must-stop destination for visitors and commuters, as well as a regular hangout for residents. A full-spectrum environment combining living, working, shopping, dining and relaxing, Estancia Hill Country is a strategic venue for retailers seeking to tap into the burgeoning growth of Texas' ever-growing capital city.
Additional commercial development opportunities include a 1.9-million-square-foot corporate office campus, 1.5 million square feet of general office space, a hospital and a hotel.